Send A Friend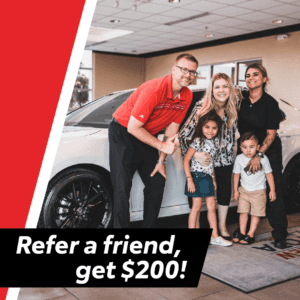 Refer a friend, get $200!
If we have exceeded your expectations, and if you know anyone else who needs transportation, please let us know! If you refer a friend, and they purchase or lease any vehicle, we'll give you $200 to say thank you!
Just need name and phone number (or email if they would prefer we email them) and we'll take care of the rest! Thank you for your business! We're so happy you're a part of the Berge Family!
We appreciate you!